Welcome to Naia Residences
An innovative master planned resort community
and the premier place to live on Belize's Placencia Peninsula
Placencia Belize Real Estate
With large beach and lagoon front home sites, impressive finished homes, an award-winning luxury resort, and forest reserves covering over two-thirds of the 224-acre property, Naia Residences represents the future of environmentally sustainable residential tourism.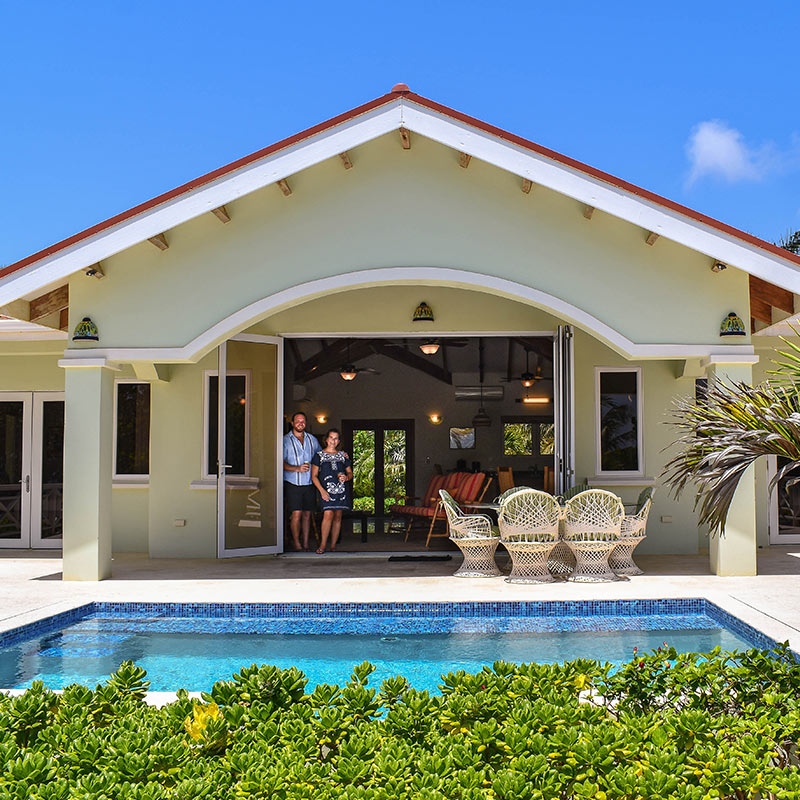 At Naia Residences we're not about high pressure real estate pitches, empty promises or artists' renderings as a substitute for reality.
What we are about is the creation of a living space that combines a passion for the natural environment with the amenities that nature does not always provide: paved roads, underground electricity, modern telecom services, 24/7 security and some of the purest water on the planet. With access to Naia Resort and Spa's two restaurants, fitness center, yoga studio, watersports equipment, and the largest spa in Belize, you have all the ingredients for the good life in an idyllic tropical setting.
We invite you to put some distance between yourself and the stresses of the world; to bask under the warmth of the sun or invigorate yourself with the cool breezes and a dip in the sea. Feel free to explore our website and contact us with any questions about our lots for sale or homes. But to really appreciate the wonders of Naia Residences,
we urge you to come see it for yourself… the sooner the better.
As a lot or homeowner at Naia Residences you receive access to all of the resort's amenities including restaurants, pool, fitness center, yoga studio and our award-winning spa
Financing & Rental Management
Naia Residences' owners purchase property in the development for many reasons. Some build for retirement as a full or part-time residence, others as a second home to visit occasionally.
Our financing option for lots makes it easy for you to make your dream vacation home a reality and our rental management option allows you to earn recurring income while you're away.