Placencia Belize Rental Program
Naia residents purchase property in the development for many reasons. Some build for retirement as a full or part-time residence, others as a second home to visit occasionally.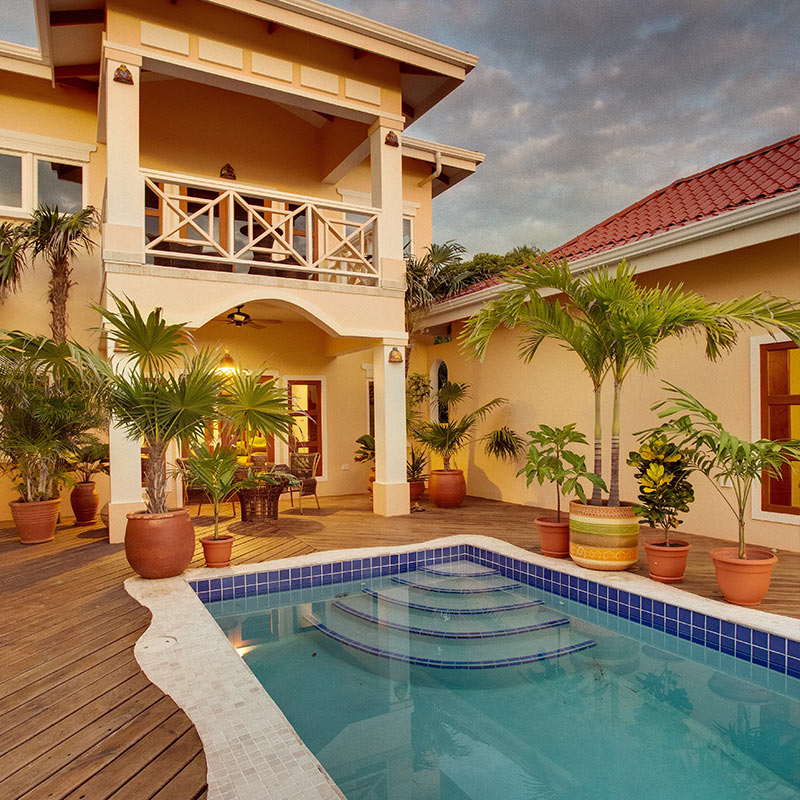 In recent years, with family and group travel becoming major trends, an increasing number of homeowners have opted to put their house in a rental program to earn recurrent income.
Prior to the opening of Naia Resort and Spa, we successfully managed a rental program for homes in the development. With the resort's opening in 2017, those 4 two-bedroom and 1 three-bedroom houses were incorporated into the resort inventory alongside the newly constructed 30 one-bedroom units.
With Naia Resort and Spa's marketing efforts and unrivaled amenities, the multi-bedroom homes have enjoyed excellent occupancy rates and produced significant income for their owners. We have learned over the years that the key to a successful rental program is management's attention to detail and regular maintenance both inside and out.
New homes are regularly being added to Naia Resort's rental program and owners contemplating house construction with an eye toward rental income are invited to discuss the possibilities with us prior to finalizing their architectural plans.