If we had to choose only one aspect of Naia Residences that sets it apart from every other residential development in Belize, it is the presence of Naia Resort and Spa.
With its restaurants, pools, fitness center, yoga studio and award-winning spa, Naia Resort and Spa functions as the property's social core; the place where residents gather to dine, play, work out or just relax alongside the resort's varied collection of international guests.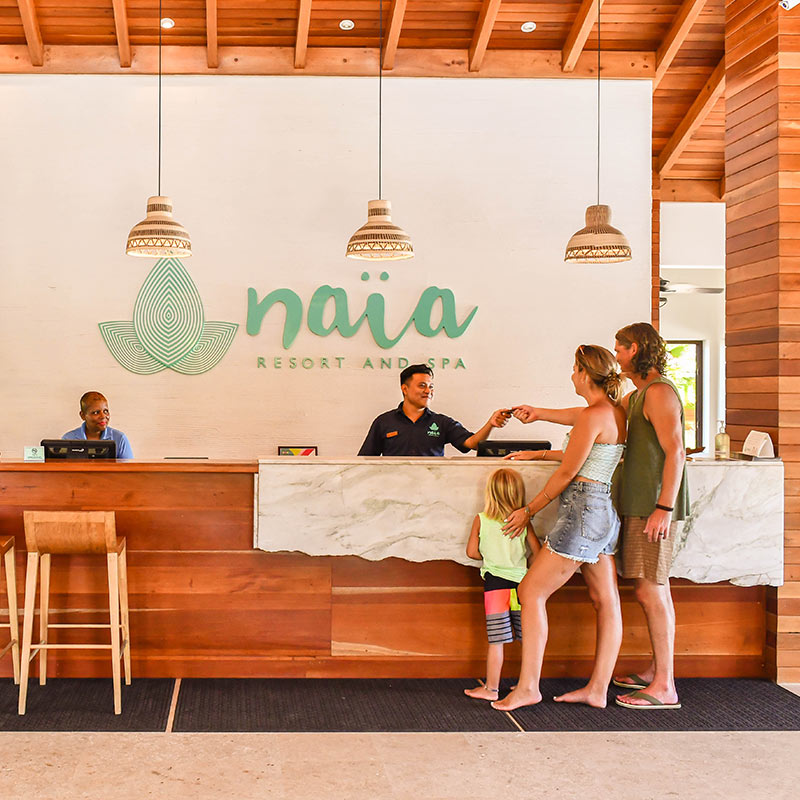 Naia Resort and Residences is owned and operated by the same company with the resort occupying a prime 19-acre site centrally located on 2,000 feet of Caribbean beachfront. As a lot owner or homeowner at Naia you not only receive the same access to all of the amenities as resort guests, but additionally enjoy special discounts that can save you thousands of dollars each year.
Owners receive complimentary use of:
main resort pool
fitness center
bicycles
kayaks and paddle-boards
10% discount on food
25% discount on spa services
50% discount on hotel rooms
But the best amenity that the resort offers lot and homeowners is the warm and genuine hospitality of all its staff members. Whether it's the resort driver who picks you up at the airstrip, the security officer at our gate or the concierge arranging your fishing trip, you are treated as a member of the family.
Find out more about Naia Resort and Spa's amenities and accommodations at: