And the Cement Pours On…
While most of the world closed its doors and locked down, except for a few weeks, construction moved forward here in Belize. This was especially true for us here at Naia Residences. Despite the fact that many of our lot owners were unable to visit physically, their contractors blazed on, using technology to keep the soon-to-be homeowners fully engaged in the construction process. At the time of writing this blog, there are four houses under construction on both sides of the development, with at least that many in the process of having plans drawn. Currently, there are 25 completed homes at Naia (in addition to our resort and the houses under construction).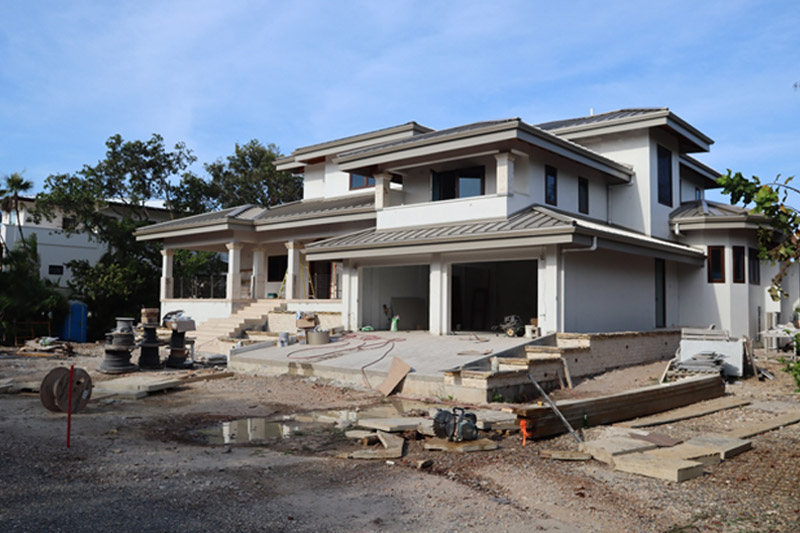 It's never been easier to build a home here, even without being present for most (or any!) of the construction process. The first step is to figure out what type of abode you visualize yourself living in.
While Naia management must approve any plans prior to construction, we are looking for diverse structures on the property (but not diverse to the point of including replicas of ancient Mayan ceremonial structures or Disneyesque castles). Certainly, the quality of construction is a key consideration. Construction costs vary, often depending on the type of finishes that are chosen and whether or not a pool is part of the plan, but you can use the figure of US$150 per square foot of finished interior space as a general guide.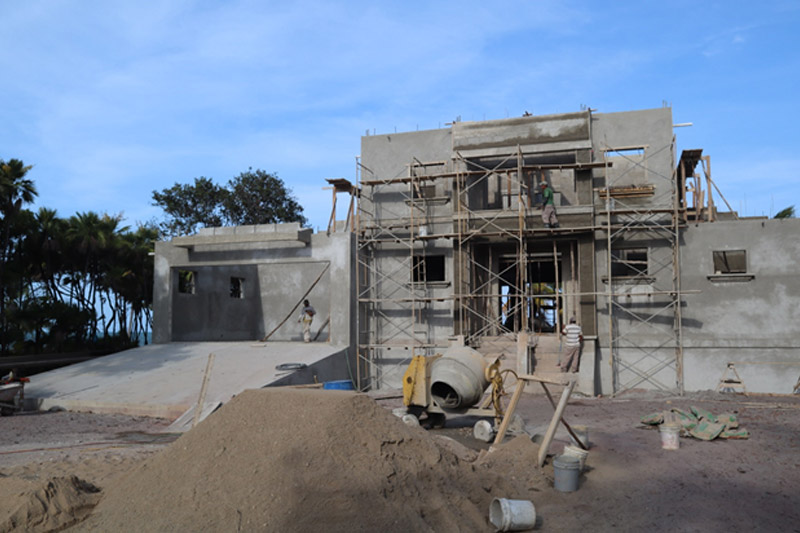 The photos shown on this blog were all taken on the same day in May 2021 and featured 4 homes, 2 at the very start of construction, 1 that is well on its way, and 1 that is well into the finishing stage. 2 of the homes shown are on the beach, and 2 are on our inner lagoon. Three different contractors are involved in these projects.
Our clients often ask us to recommend the best contractor. The fact is there are a half dozen on the peninsula that does good work, and we are happy to provide a list of those who have built here. You can then inspect their buildings, talk to past clients and solicit bids. Many of our residents report that building a custom house at Naia is really not that different than doing it back home.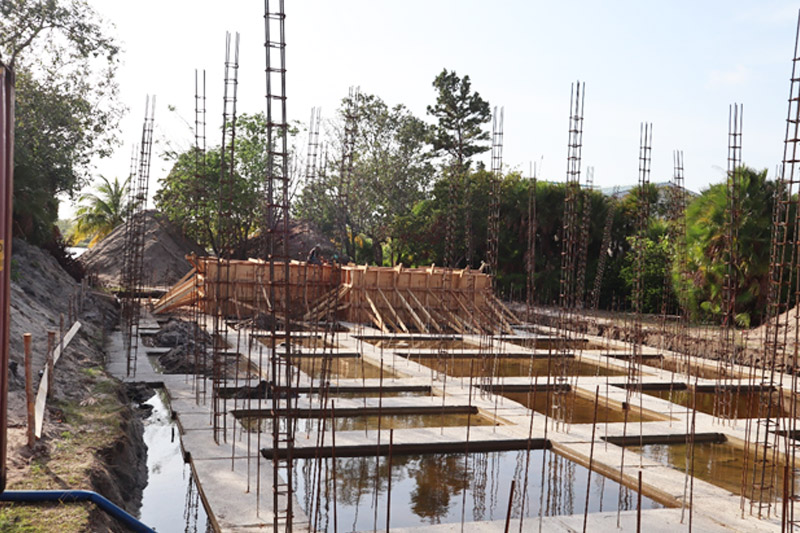 While a certain degree of stress and work will always be involved with building a house anywhere, it has never been easier to make the dream of owning a home built to your exact specifications at the best address in Belize and the Caribbean a reality.
Feel free to write the sales team at Naia Residences at sales@naiaresidences.com for more information about owning property and building in our lovely neighborhood.